EnergyNews.es blog has published my latest article, "Floors in PPAs and Auctions", in which I delve into some of the issues addressed during my speech at the 'PPA's vs Auctions' debate table, during the conference 'Solar Plants in Spain: development, financing and energy future', organized by UNEF and Soltec, last February.
In it, I explain that the use of hydrogen is increasing considerably, and that the demand for electricity to produce this hydrogen will generate a floor in the electricity market price.
The full article is available here.
My last article "¡Se ha planteado una cuestión prejudicial ante Luxemburgo en el IVPEE!" (A preliminary ruling in the IVPEE has been raised before the Luxembourg Court!) has been published in the Panorama section of the magazine Energías Renovables.
In that article I explain that, during my visit to Luxembourg on the occasion of the oral hearing before the CJEU for the Hydraulic Canon, I was notified of a preliminary ruling on the IVPEE in the PO 1491/17 procedure before the Superior Court of Justice of Valencia. The issues raised by the SCJ of Valencia coincide with those raised in our proceedings, focusing, among other things, on the indirect nature of the IVPEE. We now have all the procedures on the disastrous tariff reform for Spanish renewable energies on the CJEU in Luxembourg.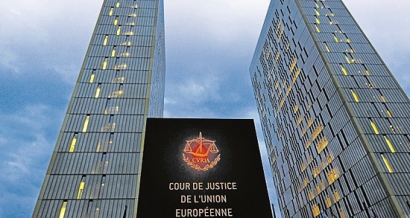 The full article is available here.
In this article, posted on my blog of the journal Energías Renovables, I make an assessment of what has been the year 2018 and the outlook for 2019. I analyse major milestones in litigation, including IVPEE, and complaints to the European Commission in Brussels. I also highlight how, at a firm level, the evolution of the renewable sector is observed. Without prejudice to the maintenance of litigation, there is a clear increase in the number of industrialists and EPCists seeking legal advice regarding the development of new business models within the framework of the energy transition.
The full article is available here.
The last article, "Three positive aspects and one negative aspect of the Proposed Law of reasonable profitability", has been published in the blog of the magazine Energías Renovables, in which I present my assessments on the draft of the Law in which the Government addresses the regulation of the reasonable profitability for the next regulatory periods.
The full article is available here.
Next Thursday, January 17th, we will move to Manresa to provide specific training on the incidence of public procurement rules in the field of biomass. In particular we will discuss the criteria to promote green public procurement introduced by Law 9/2017 of Public Sector Contracts and reservation of public procurement.
This training has been organized within the Biomassa Cluster of Catalonia and will be carried out by the lawyer of the firm Jorge Andrey. It will take place in the Palau Firal de Manresa, in the PIMEC Catalunya Central space, from 10:00 a.m. to 11:30 a.m.