In the last article I publish in the 20-Minute Renewable Resources Blog, "VHS and Betamax", I reflect on the role of hydrogen in the ecological transition and decarbonisation of mobility. I make a simile of the technology of the cars with the VHS and Betamax, as well as the use of the smartphone in the society, to see come the implantation of the hydrogen.
To read the full article, click here.
In this week's opinion article, at EnergyNews.es, I reflect on the label of "artificial intelligence", erroneously granted to machines such as electricity meters and comment on the need to maintain "the best kindness" of collective self-consumption, free and flexible aggregation of load curves.
Click here to read the opinion article.
LaInformacion.com has published my opinion article, "What do the directive on renewable energies and semiconductors have in common?", in which I delve into recently approved Spanish regulations and their relationship with the Directive (EU) 2018/2001.
From the entry into force of Directive 2018/2001, last December 24, 2018, the Spanish State can not approve regulations contrary to that Directive. This is our semiconductor, which only passes legislation and regulation that tends to comply with Directive 2018/2001, everything that goes in the opposite direction is considered to be contrary to EU law and illegal. Thus, repealing Royal Decree - Law 15/2018 and the new Royal Decree of self-consumption without further ado, would be prohibited.
The full article is available here.
EnergyNews.es blog has published my latest article, "Floors in PPAs and Auctions", in which I delve into some of the issues addressed during my speech at the 'PPA's vs Auctions' debate table, during the conference 'Solar Plants in Spain: development, financing and energy future', organized by UNEF and Soltec, last February.
In it, I explain that the use of hydrogen is increasing considerably, and that the demand for electricity to produce this hydrogen will generate a floor in the electricity market price.
The full article is available here.
My last article "¡Se ha planteado una cuestión prejudicial ante Luxemburgo en el IVPEE!" (A preliminary ruling in the IVPEE has been raised before the Luxembourg Court!) has been published in the Panorama section of the magazine Energías Renovables.
In that article I explain that, during my visit to Luxembourg on the occasion of the oral hearing before the CJEU for the Hydraulic Canon, I was notified of a preliminary ruling on the IVPEE in the PO 1491/17 procedure before the Superior Court of Justice of Valencia. The issues raised by the SCJ of Valencia coincide with those raised in our proceedings, focusing, among other things, on the indirect nature of the IVPEE. We now have all the procedures on the disastrous tariff reform for Spanish renewable energies on the CJEU in Luxembourg.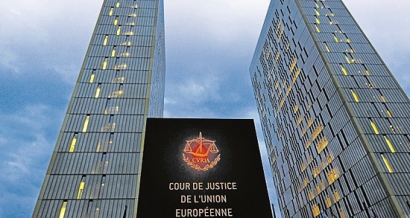 The full article is available here.